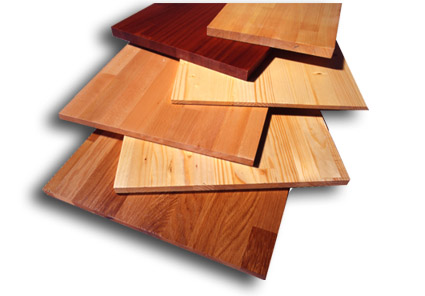 Being produced with the combination of flawless pieces of woods, such as Oak,
Beech, Sapelli, Pine and Spruce and are classified as; EDGE GLUED WOOD
PANELS - Which are produced by the combination of solid lamellas and
FINGER JOINTED PANELS (F.J.P) - Edge Glued Wood Panels which are
produced by the combination of finger jointed lamellas Massive panels are all other
produced for generally using fort he kitchen tops, kitchen and furniture industry,
stairs and course table for the students… We are proud of being a leader of
the first producer of the F.J.P and has got the brand name as Masifpanel…




Packaged as sheets in stock and will be expecting be expecting, be left to the bottom of the pile of stacked wedges should be of equal thickness.
Must be disassembled during the use of the packaging sheet Woodpanel.
Use the parts from the packaging size, location and the disassembly conditions (air relative humidity and temperature) must wait in the nearest environment.
Naked parts must be kept away from the polished until damp environment. (8% equilibrium moisture ideal conditions 20 C)
Naked parts of air circulation in excess of the environment should be kept
Naked parts or components should be shut down or be placed on top of equal intervals between the left and stick to the same thickness (screened) must be waiting.
Parts are placed on top of naked, waiting to open when the top of the track may be the hunchback. In this case, part of the base is reversed if the wait will be corrected.
Polishing process of the produced parts must be made as soon as possible.
Sure both surfaces to be polished plate.
Should not be combined with another piece of wood woodpanel parts. If you need to combine the disconnected parts PVA glue with woodpanel should be combined.
Polishing is done, the wood will be cut off contact with the air, and power will not be any hunch.
Plate size

Thickness of 12,16,19,26,30,40mm.
Width 1000,1300 mm. (is the desired width.)
Height 4100 mm

Tree species

Beech, Oak, sapelli, Pine and Ladin

Draft size

Minimum 150 mm maximum length of 1000 mm.
Minimum 30 mm maximum width 60 mm.

Moisture

Between 8-10%

Glue

PVA glue is used. This glue does not contain a D4 Norm carcinogen.

Surface operationsi

The ambient temperature at the plate from the press wait until the process being maintained and sandpaper. Sand with emery sandpaper band is 100-120.

Packaging

Sheets are individually wrapped with 40 micron nylon
The initial values

Type

Moisture(%)

Height (mm)

Witdh (mm)

Thickness (mm)

Sapelli

9.46

405.00

299.00

18.70

Pine

6.60

401.00

302.00

19.00

Laden

8.86

395.00

291.00

18.50

Beech

7.16

401.00

302.00

18.60

Oak

11.53

401.00

299.00

19.00
The resulting values

Type

Moisture(%)

Height (mm)

Widht (mm)

Thickness (mm)

Sapelli

7.53

402.00

297.00

18.70

Çam

5.80

401.00

301.00

19.00

Laden

6.50

395.00

289.00

18.40

Beech

5.50

401.00

301.00

18.60

Oak

7.50

400.00

297.00

19.00
Differences

Type

Moisture(%)

Height (mm)

Width (mm)

Thickness (mm)

Sapelli

1.93

3.00

2.00

0.00

Pine

0.80

0.00

1.00

0.00

Laden

2.36

0.00

2.00

0.10

Beech

1.66

0.00

1.00

0.00

Oak

4.03

1.00

2.00

0.00